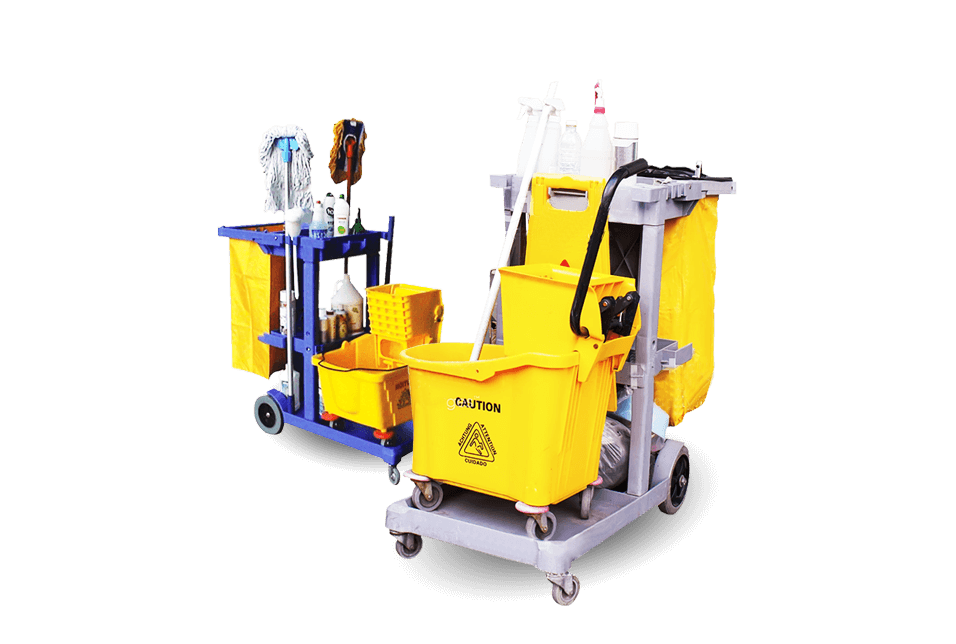 Have you been on the hunt for the best janitor in West Palm Beach? Why not try the leading company for janitorial services and commercial cleaning and janitorial services in West Palm Beach. After turning to InterKleen you will be so impressed that you won't be satisfied by the work of any other cleaning company!
Leading West Palm Beach Commercial Floor Cleaning Services & More!
At InterKleen, we believe in providing the most clean, fresh looking space for your business location in West Palm Beach. That's why we only use the best cleaning products and cleaning supplies in your space. We aim to please you with our cleaning skills! Whether you are in need of reliable janitorial services or looking for the best commercial floor cleaners in West Palm Beach, you can count on InterKleen to be there for you and leave you with the cleanest space you've ever had!
Janitorial Services in West Palm Beach, FL
You can count on the commercial cleaning and janitorial services provided by InterKleen because we follow a highly effective cleaning procedure for optimal results. At InterKleen, we believe in a clean, safe workplace. That's why we strive to remove all dirt, grime, dust excess, and trash from your space so that you have more room for your creativity and business tactic. You won't find a more reliable cleaning team or better janitorial services in West Palm Beach than you will with InterKleen.
Professional Office Cleaning
When you need to keep a well-maintained office, the best company to seek commercial cleaning services in West Palm Beach from is InterKleen! You shouldn't want your office location looking anything but the best, so that's why it is important to turn to the best! Regardless as to whether you have a small or large office building in need of a regular or special deep cleaning, InterKleen wants to help by restoring your business location and making it look great! IT's critical that your office looks the absolute best, especially when you regularly have foot traffic or guests coming into your personal office! A clean office space is key to closing deals in person and maintaining a function work place. Trust in InterKleen to care for your office and provide the best commercial cleaning services in West Palm Beach.
Commercial Floor Cleaners in West Palm Beach
For a thorough commercial floor cleaning in West Palm Beach, InterKleen is the beest choice to seek services from. InterKleen is dedicated to providing the best deep cleaning services, especially when it comes to your floors! Proper floor maintenance plays an integral role in how well your office, building or commercial location looks. That's why InterKleen provides a number of floor cleaning services, including waxing services, floor polishing, floor stripping, floor buffing, floor sealing, and ceramic tile floor care. You should want to keep your floors looking new and fresh! When you need the best floor cleaning in West Palm Beach, trust in the work provided by the professional cleaning crew at InterKleen!
General Commercial Cleaning Services
Cleanliness is key for a number of reasons, so when your location needs the best commercial cleaning service, you can trust in the work provided by InterKleen! Whether you need cleaning for an office building, school, church, corporate building, condominium association, or another type of business location, InterKleen is at your service! We want to be the bridge between you and a cleaner, more enticing business location because everybody deserves a clean, safe and inviting space in West Palm Beach. For the best West Palm Beach janitorial services and commercial cleaning, turn to InterKleen where you will be overjoyed with the results.
Turn to InterKleen for the #1 Cleaning Services in West Palm Beach
Having a clean office or commercial location can even change your perspective. Don't let dirt, grime, trash and excess accumulate your space and ruin your work days. Let InterKleen help get and keep your West Palm Beach commercial location in great shape. With the best cleaning supplies and a reliable, dedicated cleaning crew, InterKleen proves time and time again to be the best in the industry. Call InterKleen today at 561-732-1818 to discuss a cleaning schedule.
We provide the discreet professionalism and reliable security that assures piece of mind.
Don't live in West Palm Beach or require your commercial cleaning services in a different city?
We provide janitorial and commercial cleaning across Palm Beach County including commercial cleaning Boca services, reliable janitorial services near Delray, our home city in Boynton Beach cleaning service options, flexible Jupiter commercial cleaning services, discreet Lake Worth janitorial services, consistent Palm Beach Gardens commercial cleaning appointments, commercial cleaning services in Royal Palm Beach, and weekly or biweekly Wellington janitorial cleaning contracts.