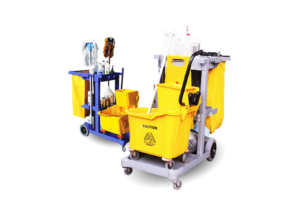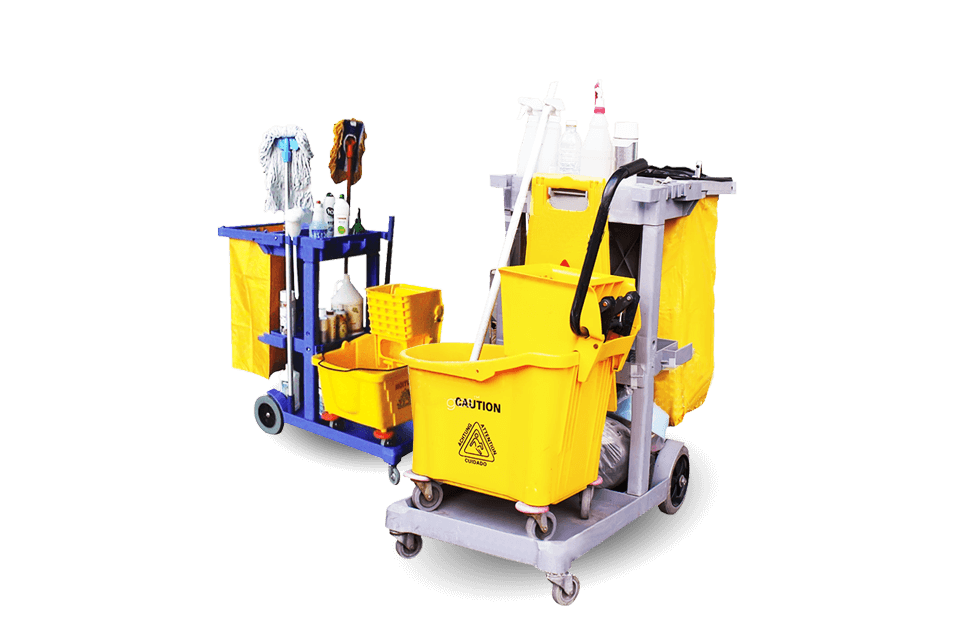 InterKleen is known as one of the best commercial cleaning companies in all of South Florida. When you are in need of Lake Worth commercial cleaning services and janitorial cleaning services, you know where to go! Years of commercial cleaning experience, and trustworthy staff of dedicated professionals. We can handle all your commercial cleaning and janitorial needs in Lake Worth and the surrounding cities.
Trustworthy, Dedicated Staff of Commercial Cleaning Professionals In Lake Worth
It is important that you work with a trusted company that has a reputation for excellence in your area. Hiring an outside company to handle all of your commercial cleaning needs for your business or office space is risky. InterKleen has been providing janitorial services in Lake Worth for a long time. The reviews left behind by our customers are due to the fact that they can trust us to provide secure and reliable cleaning services day in and day out. We provide nightly cleaning for a lot of our customers when they are not in the building. It is comforting to know that when working with InterKleen, you can trust our employees 100% to be working on your property in Lake Worth
What Our Commercial Cleaning Company in Lake Worth Can do For You
Due to our 2+ decades worth of experience, we can promise you that our provided services will ensure that your facility will become the absolute cleanest it has been in a long time.
The staff of Interkleen works hard to guarantee your satisfaction. And this is because they possess a deep understanding of how critical a role hygiene plays in your everyday life. Without hygiene that's brought about by provided cleaning services, your business's productivity can be significantly decreased, patrons will not want to enter your building, and you can lose out on potential revenue. But when you hire us, you'll notice a drastic difference in the atmosphere of your commercial property. And while it doesn't seem like there's any correlation, believe us when we say that a clean setting will make your business thrive.
When you choose us for our commercial cleaning Lake Worth services, your business setting will become the most hygienic it can possibly be.
InterKleen has been providing office building cleaning services in Lake Worth and the surrounding South Florida cities for over two decades! This has allowed us to build up an incredible reputation as the best Lake Worth commercial cleaning company. From small offices to an entire office building that you need to be cleaned. InterKleen wants to be your go-to commercial cleaning company!
If you are in need of a janitorial service company in Lake Worth, InterKleen is the company for you! We take pride in our professional reputation, integrity, and reliability. Our staff provides detail-oriented cleaning services that keep your place in tip-top shape. No matter what time of day or night you need our staff to come in and provide cleaning services, InterKleen can work around your schedule!
We provide a wide range of janitorial services in Lake Worth no matter what type of cleaning your office building or professional. Whether you need your carpets shampooed, the outside of your building pressure washed, or new paper products and garbage can liners put in place, InterKleen is the company for you!
Our janitorial cleaning services in Lake Worth are very versatile and can be applied just about anywhere. Regardless if you need your office, school, church, or any other property type cleaned, we can be there for you. If you're not entirely sure if our services can be applied to your venue, feel free to call us and inquire about janitorial cleaning services in Lake Worth.
One of the major parts of the services provided here at InterKleen is our floor maintenance and cleaning solutions in Lake Worth. We have been in business for over twenty years providing all types of floor cleaning services, including floor waxing, stripping, polishing and more. Our professional janitorial staff is bonded and insured and all have extensive experience working on cleaning and maintaining floor surfaces in all types of commercial buildings.
Our commercial floor cleaning services in Lake Worth include: floor stripping, sealing and waxing, buffing and floor polishing, grout cleaning services, scrubbing and surface cleaning, ceramic tile floor care and more!
It's very easy for "professional" cleaning services in Lake Worth to damage your floors. The process of floor maintenance, especially when it comes to floor stripping, can be a difficult procedure that requires a keen eye. Here at Interkleen, our staff is trained to provide you with optimal floor cleaning services in Lake Worth. Through their expertise and professionalism, they'll make sure that your floors are maintained properly.
Doctor Office Cleaning Services in Lake Worth
There are currently a number of doctors' offices and physicians that no longer utilize professional cleaning services for medical office cleaning in Lake Worth.  This is typically done in order to cut down on monthly costs, however, it leaves the cleaning to be done by the doctors, nurses, and other staff members of the office. This is NOT a solution for medical office cleaning. The staff members at a doctor's office are employed in the medical field and not cleaning experts and they shouldn't be expected to. The best and correct way to maintain a clean medical facility, according to the OSHA, AAAHC, AORN, and CDC guidelines, is by hiring a professional cleaning service that has been properly taught and trained to do so. The professionals at InterKleen offer premium medical office cleaning for all medical facilities in Lake Worth and the surrounding area.
Medical Facility Janitorial Service in Lake Worth
The world of medicine is always changing as the world sees new circumstances each day. Due to these rapidly changing conditions, you need a cleaning company that is ready to adapt to these new guidelines and provides a true cleaning. InterKleen now has over two decades of medical facility cleaning experience. We can help clean the following medical facilities:
Assisted Living Facilities

Clinics

Dentist Offices

Detox Centers

Labs

Pharmacies

Rehab Facilities

Veterinary Offices
InterKleen fully understands the importance of following the different regulations and procedures that go into providing a meaningful cleaning experience at your medical facility. We place a great emphasis on training our staff to fully understand medical-grade facility cleaning.
Window Cleaning Services in Lake Worth
Your business's exteriors serve as a very important factor in giving customers first impressions. If they're not cleaned properly and accumulate deposits, they can easily deter clients from wanting to engage with and hire your services. If you happen to notice that your windows are particularly messy and are in need of professional maintenance, you can trust that Interkleen is the go-to for cleaning services in Lake Worth.
Believe it or not, windows can actually be improperly cleaned.  Despite how easy it seems to clean them, windows can be further damaged from mishandling. It's for this reason alone that you should always choose professional cleaning services in Lake Worth to get the job done.
Here at Interkleen, we treat every facet of your business as a delicate component of its whole, especially when it comes to your windows. Our cleaning services in Lake Worth are optimized to ensure that we clean your windows accordingly so that no damage is dealt to them whatsoever.
The Benefits of Our Commercial Cleaning Services in Lake Worth
With our provided commercial cleaning service in Lake Worth, you'll gain a myriad of benefits. The most advantageous of these, however, include:
Healthier Working Environment & Improved Employee Morale
The general business industry has come a long way. And there's no doubt that in the modern world, hygiene is recognized as a highly important factor in the work environment. As a result of this recognition, professional and expert cleaning companies are in high demand. Which is why Interkleen always does its best to remain on top.
As commercial cleaners in Lake Worth, we work hard because we're aware of the significant effect a healthier work environment has on occupants. A healthy environment, in general, can cause occupants to be more uplifted and perform better in their near day-to-day functions. So as a business owner, you can probably guess how well your employees can work while in a hygienic setting.
By hiring a commercial cleaning company in Lake Worth, you can demonstrate to your employees that as a business owner, you're willing to invest in time and resources in order to provide them with a healthy working environment. And because of this, your employees will feel cared for and proud to be going to work.
Flexible Scheduling
As a commercial cleaning Lake Worth service provider, we recognize that not everybody will require cleaning at certain times of the day. For this reason, we've made our scheduling completely flexible and tailored to everybody's needs.
If you require that our commercial cleaning services in Lake Worth be provided to you after business hours, we're more than happy to do that for you. Or if you wish for us to come during a time of the day when you're company isn't too busy, we can also do that as well.
No matter the time you require commercial cleaning in Lake Worth, we can help you.
Save Money
Our commercial cleaning services in Lake Worth will help you save tremendous money. You won't have to waste time looking and hiring a janitor and training them when you can just hire a cleaning service instead. As a result, you'll have time to focus on other areas of your business instead.
Why Choose InterKleen for all of your Lake Worth Commercial Cleaning and Janitorial Needs?
We are South Florida's best commercial cleaning services for a reason. We provide top-of-the-line, trustworthy, secure, and reliable commercial cleaning in Lake Worth and all other cities in South Florida. We have been family owned and operated since 1986. Our company is based on honesty, excellent service, and professionalism, and we will exceed your expectations when it comes to our janitorial services every time! Call us today at 561-732-1818  for a free estimate!