InterKleen

is a cleaning company that specializes in business floor cleaning, office building/facility cleaning, and janitorial cleaning.  We are a family-owned and operated business that has been servicing Boca Raton and the surrounding Palm Beach County area since 1996. Our reputation supersedes our world-class cleaning services coupled with our extraordinary customer service. Our staff is highly trained, licensed, bonded and insured for all your cleaning service needs.
Commercial Floor Cleaning
Over 20 Years of Experience
Detail Driven Results
Comprehensive Packages
Reliable Services
Dependable Technicians
Responsive Scheduling
4-Part Process
Commercial floor cleaning services offered by the professionals at InterKleen are reliable and dependable. We understand the process of properly polishing, waxing, and stripping of one's floors. Our professional floor maintenance services handle any and all surfaces. Over a decade of experience under our belts, our commercial floor cleaning and janitorial professionals can handle any size facility. No job is too small or too big. From hospitals, laboratories, churches,  schools, banks, office buildings, and industrial areas. You name it, we clean it!
Four-Part Process
InterKleen has earned the reputation through our professional care, hard work, and commercial cleaning expertise as Boca Raton's top choice floor waxing company. Our four-part process is essential to overall floor health and longevity.
Evaluate the existing conditions of your floors to determine the best cleaning approach.
Trial-run a small area of the floor to determine what products respond best.
Kleening the floors by removing any buildup of dirt, stains, and or grime before stripping off any old layers of product.
Finishing your floors with a suitable product by either waxing, refinishing, buffing, or polishing them.
No Matter the service required, commercial or residential,  we provide the expert appearance on cleaning, buffing, floor waxing, polishing, and stripping your business's floors.
Floor Polishing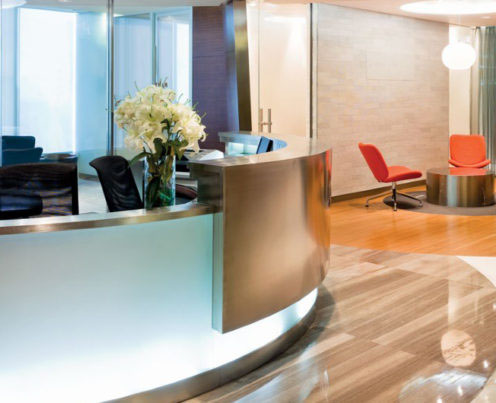 Proper maintenance is crucial between floor waxing and stripping of hard surface floors because their shine and smooth texture will eventually wear off. Utilizing a floor polisher prevents your floors from becoming permanently damaged in the stages that follow weekly or bi-weekly care.  High-Speed burnishing of the floors allows for a strong and consistent glossy look and feel.  When combined with floor buffing, it enhances the floor's natural look to shine through.
To ensure your floor's natural beauty stays preserved, let our professionals help extend the life of your floor and keep it looking new by protecting it against normal wear and tear, scratches, scuffs, and soil abrasion and penetration.
Floor Stripping
One of the more crucial aspects of floor care is floor stripping. Many other professional commercial companies claim they can provide this service but in all actuality, it takes an experienced hand and well-trained eye to do it efficiently. If your floor stripper happens to take too many layers off it could potentially lead to damaging the texture and look of the floor.
Removing old layers of dirt, small debris, and floor wax is one of the most intricate, time-consuming, and detail-oriented jobs in the professional cleaning industry. Don't let just anyone care for your floors. Call us to learn more.
Floor Waxing Services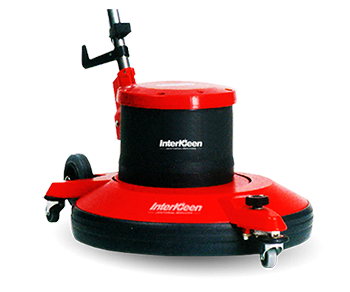 Our floor waxing services consist of a 4 part process that includes commercial floor cleaning, floor stripping, polishing, and waxing.  Prolonging your floor's look is fundamental to its longevity. Floor Waxing Services can be applied to an array of entryways, hallways, office spaces, and commercial floor areas.  Most notably, where high foot traffic takes place. Taking the proper precautions and servicing your floors regularly can only keep up its appearance by eliminating the dirt accumulation, scuffs, scratches, and slows down the wear down process.
Once the old wax and grime are removed by the commercial floor stripper, the floor waxing services apply sealants and recoats those areas with multilayers of the high-grade wax. This process helps with restoring the floor's natural look and adds a shiny exterior clear coat for protection. Routine commercial floor cleaning services are common for vinyl and ceramic tile surfaces.
Common Floor Cleaning Services: 
Floor Stripping
Sealing and Waxing
Buffing and Floor Polishing

Grout Cleaning Services
Scrubbing and Surface Cleaning
Ceramic Tile Floor Care
"We will exceed your expectations." Give InterKleen a call to learn more at 561.732.1818.