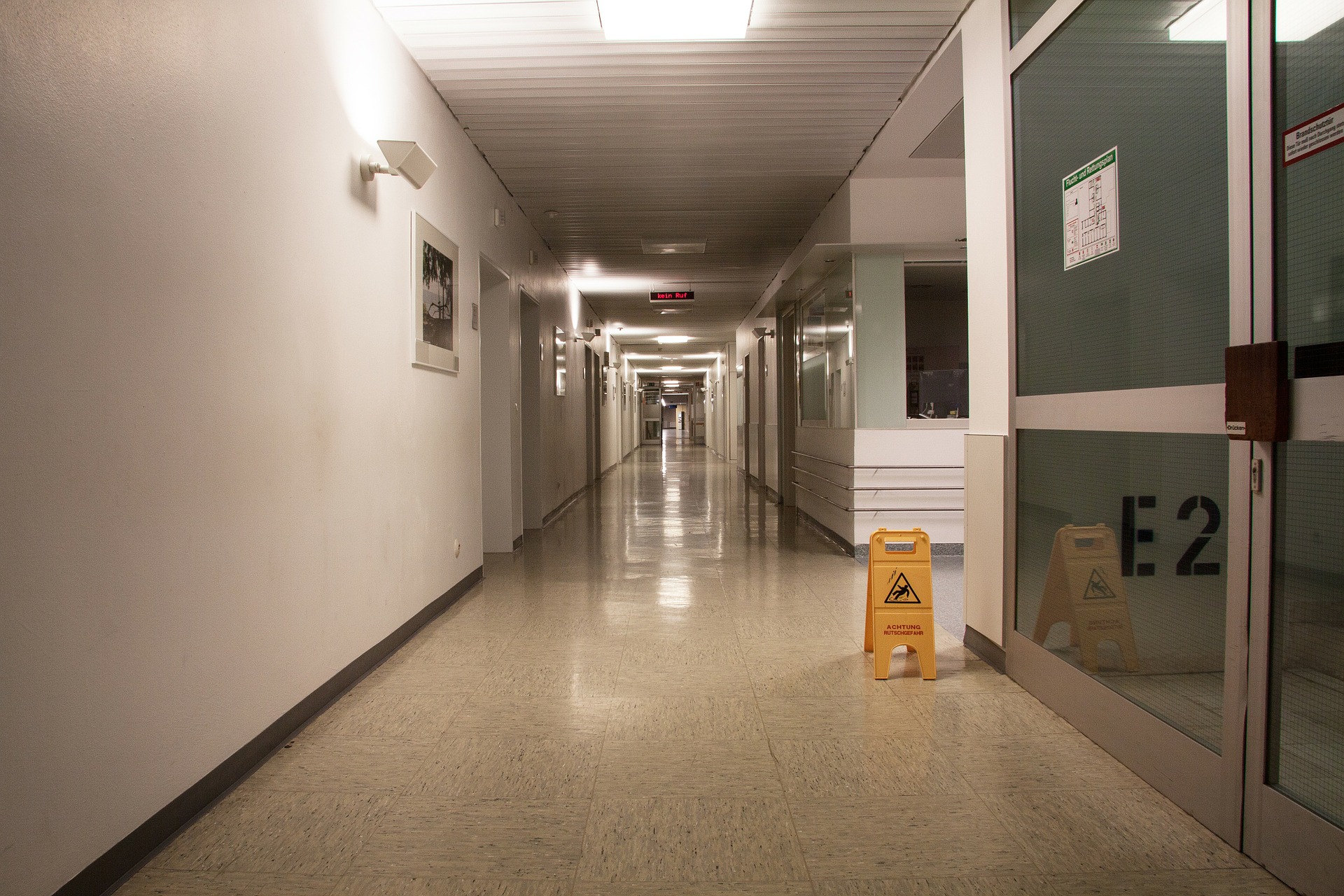 Maintaining a clean environment in a medical facility is critical. A clean facility reduces the risk of hospital acquired infections to patients and allows your staff to work in a safe and healthy environment. Not to mention, a clean medical facility has higher rating, which can lead to more business and profitability. Medical facilities require careful cleaning services from basic janitorial cleaning for common areas to intense sterilization for patient and physician environments.
InterKleen provides certified commercial cleaning services for medical facilities such as hospitals, doctor offices and laboratories in Palm Beach County. Our standards, practices, and training help to ensure a healthy facility for your patients' health by preventing infections. As the premier medical facility cleaning company in Boynton Beach and the surrounding area, we have developed cleaning standards based off of the best practices and procedures for the industry as established by OSHA, HIPAA, EPA, CDC & AORN. Our staff is specially trained to meet the standards of maintenance and cleaning in healthcare facilities.
Medical Facility Janitorial Services In Boynton Beach
The regulations for cleaning healthcare facilities are constantly changing which means you need a knowledgeable cleaning company that knows the standards and can provide the quality of service that you need. At InterKleen, we have over two decades of experience, working with an array of medical facilities in Boynton Beach and throughout Palm Beach County including:
Assisted Living Facilities
Chiropractor Offices
Clinics
Dentist Offices
Dialysis Centers
Detox Centers
General Practitioners' Office
Labs
Long-term Care Facilities
Outpatient Facilities
Optometrist Offices
Pharmacies
Physical & Speech Therapy Centers
Rehab Facilities
Urgent Care Centers
Veterinary Offices
Vocational Rehabilitation Offices
We know what it takes to provide quality cleaning services that meet the regulations for healthcare facilities. Our team places a great deal of importance on safety and training and that is why our medical facility services and healthcare cleaning services focus on standardization, documented processes and environmental compliance.
Boynton Beach Medical Facility Cleaning
Whether your facility is an outpatient clinic, surgery center, regional network, or a single office, InterKleen's comprehensive medical facility cleaning program guarantees effective cleaning and sanitizing of high contact surfaces in areas like:
Patient Rooms
Treatment Rooms
Operating Rooms
Restrooms
Common Areas
Waiting Rooms
Exam Rooms
Cafeterias
Our professional cleaning team knows and understands the critical nature of healthcare surface disinfection and we take this aspect of our cleaning very seriously. We have been extensively trained, certified, insured and bonded to handle any type of medical facility of any size. If you would like to find out more information about our medical facility cleaning services, then give us a call at 561-732-1818.