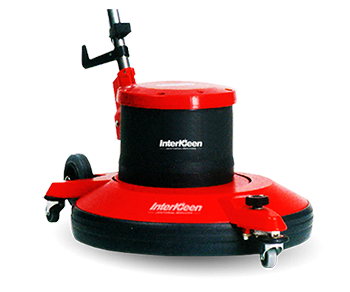 InterKleen is the top floor cleaning service in Boca Raton. At InterKleen, we've been family-owned and operated for over 20 years. Our floor waxing services in Boca Raton include commercial floor cleaning, floor stripping, floor polishing, and floor waxing. Any staff you see wearing an InterKleen shirt is not only highly experienced and well trained, but fully licensed, bonded, and insured for the protection of your business. We strive to provide second-to-none janitorial services paired with exceptional customer service.
What the floors in your Boca Raton office can say a lot about how your business is run. That's why it's important to make sure they're clean for everyone that walks through your doors. You don't want potential customers to walk in and see stuck, scuffed, and dirty floors. They should see floors that shine and set expectations high for what's to come.
Floor Waxing In Boca Raton
Over 20 Years of Experience
Detail Driven Results
Comprehensive Packages
Reliable Services
Dependable Technicians
Responsive Scheduling
Professional Discretion
Our experienced professionals fully understand the process of stripping, polishing, and waxing a floor. Our team of janitorial specialists has over 20 years of experience and has worked throughout Palm Beach County in churches, hospitals, laboratories, schools, industrial areas, commercial zones, and much more.
We pride ourselves on having staff members that all know what to do in order to provide a cleaning you can't find anywhere else. Our team of cleaning experts will handle your floor waxing and floor cleaning better than anyone else in South Florida.
Floor Waxing Company In Boca Raton
Our hard work and expertise have earned InterKleen a reputation as the premier floor waxing company in Boca Raton and the rest of Palm Beach County. We can care for and maintain floors in your commercial building or facility, regardless of the level of wear or grime.
Rely on InterKleen for the following floor waxing services:
Floor Waxing
Floor Polishing
Floor Buffing
Floor Stripping
Floor Cleaning
Floor Polishing Services
Between floor stripping and waxing, hard surface floors will lose their smooth grade and sheen without proper maintenance. Floor polishing keeps your floors from being permanently damaged in the interim stages of weekly or bi-weekly care. InterKleen's floor polishing services take advantage of high-speed burnishing that protects the consistency of the floor. Additionally, floor buffing adds an additional level of polish and leaves behind that glossy look and gleam.
InterKleen would love to preserve the beauty of your commercial building's floors and help ensure that they appear as good as new. This improves the aesthetics of your interior while extending the life of your flooring materials. Additionally, floor polishing defends against wear and tear, reduces marks and scratches, and guards against abrasion.
Floor Stripping Services
Floor stripping is a critical part of the floor cleaning process and is often done improperly by other commercial cleaning companies. Stripping floors requires an experienced hand, and a well-practiced eye in order to be performed efficiently.
Floor stripping refers to the process of removing the old layers of floor wax, dirt, and small debris found on the floor surface. If done improperly, it can result in the removal of too many layers, cutting corners, or severely damaging floors.
Floor Waxing Services
Floor stripping and waxing, when combined, work to keep floors glossy, clean, and presentable. High traffic areas like hallways, entryways, office spaces, and more are prone to wear and tear, dirt accumulation, scratches, and more. All of these factors combined can turn what once was a beautiful floor into a dull and lifeless surface.
After we strip the old wax layers and grime of your flooring, our floor waxing services add sealants and recoat the areas with high-grade wax. Our wax is applied in multiple layers using a system that's designed to restore the protective coating, glossy exterior, and overall clean aesthetic.
The Benefits of Having Your Floors Cleaned
When you choose to have your floors cleaned by Interkleen, you'll be gaining many benefits from our services. Interkleen's floor cleaning services can improve the overall environment in which your building's occupants usually dwell in. Below are just some areas that are improved from our work.
Health Benefits

In order to ensure that your surrounding environment can accommodate for the well-being of your property's occupants, you must provide maintenance to any area that can receive it. And that concept most definitely applies to your floors. Because your floors are a heavy traffic area, multiple people will step on them and bring in outside dirt. More so, the daily trudging and stomping on your floors will kick up some bacteria that is harmful to breathe in. When your floors are cleaned regularly, you won't have to worry about you and other occupants getting sick from unwanted bacteria.

More Presentable

If you own a home then you want to ensure that it looks presentable for visitors. Likewise, when you own or manage a business you want to ensure that your grounds are clean for the very same reason. Keeping your floors clean is absolutely crucial in keeping your business environment appealing. Keeping them clean ensures that your business is more welcoming for potential customers/clients. Moreover, it's important that you keep them clean for employees as well. You want your employees to come to their job happy and proud to be working for your company. If their workplace is a mess and unhygienic, they won't feel inclined to work their best.

Improves Your Floor's Durability

Perhaps the most important reason why you want your floors regularly cleaned is that you gain the benefit of improved strength. Due to them being high-traffic areas, your floors are susceptible to damage on a near-daily basis. And if they're not cleaned frequently, then the dirt they accumulate can result in severe damage. And in the end, you'll need to pay for expensive repairs and restoration. With Interkleen's floor cleaning service, your floors won't only be swept and mopped, they'll also be stripped and waxed when need to ensure that they live for a very long time.

Better First Impressions

Having clean floors is one of the best ways to make a great first impression. You don't want people walking into your place of business and being greeted with dirty and unkempt floors. This can put a bad taste in one's mouth, making them take their business elsewhere.  What your floors look like can say a lot about you and your business. If you want to make a great first impression with everyone that walks into your office, hire InterKleen to make sure that happens.
InterKleen is Boca Raton's Premier Floor Cleaning & Waxing Service
If you're looking to enlist the services of Boca Raton's number one floor cleaning service, look no further than InterKleen. We've been providing Boca Raton with second-to-none floor waxing and general janitorial services for over 2 decades. To request service, give us a call at (561) 732-1818 or contact us online to learn more.