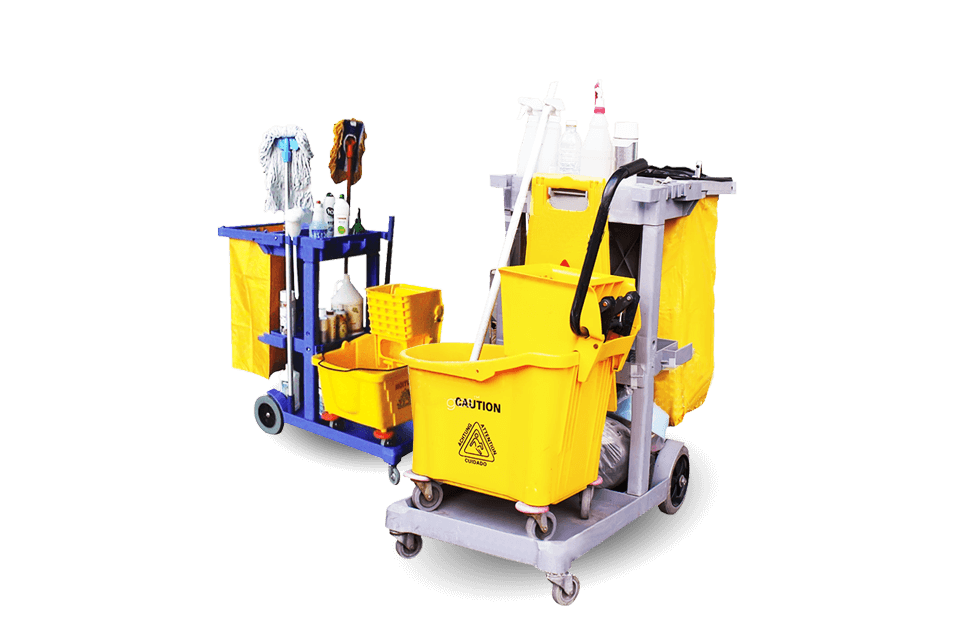 Are you looking for the best commercial cleaning company in West Palm Beach for your business or facility? With the right cleaning company at your side, you can maintain a clean, welcoming environment for your customers and employees. InterKleen is the leading company for janitorial and commercial cleaning services in West Palm Beach. Our reputation is built on a proven track record of timely performance, quality cleaning workmanship, and competitive pricing.
InterKleen Cleaning Services
When it comes to the productivity of your office, cleanliness is key. If your commercial business or industrial facility needs the best commercial cleaning service, you can trust in the work provided by InterKleen. Whether you need cleaning for an office building, school, church, corporate building, condominium association, hospital or any other types of business locations, the cleaning team at InterKleen will get the job done. We understand the importance of maintaining a clean and safe space, not only for your customers but also for your employees. That is why we provide a wide array of commercial cleaning services which include:
Floor Polishing, Waxing & Stripping
Janitorial & Custodial Services
Pressure Cleaning
Carpet Shampooing & Extraction
Commercial Cleaning Services in West Palm Beach
At InterKleen, we believe in providing the best full-service commercial cleaning for your businesses and facilities located in West Palm Beach. That's why we only use the highest quality cleaning products and supplies in your work space or place of business. Whether your business is in need of reliable janitorial services or looking for the best commercial floor cleaners in West Palm Beach, you can count on InterKleen to be there for you and leave you with a clean, sanitized work environment.
Janitorial Services in West Palm Beach
When it comes to running a business, the look and presentation of your office or facility will reflect on the company, as a whole. That is why routine commercial janitorial services are imperative. At InterKleen, we provide expertise and professionalism in order to deliver exceptional results that you can depend on. Our janitorial services include
Daily carpet care
Dusting and window washing
Waste removal
Sanitation programs
Reception area/lobby cleaning
Hard-surface floor cleaning and maintenance
Office system cleaning
Kitchen/restroom cleaning or restocking
Option for daily, weekly or monthly cleaning services
Office Cleaning Services in West Palm Beach
When you need to keep a well-maintained office, the best company to seek commercial cleaning services in West Palm Beach is from InterKleen. If you regularly have foot traffic or guests coming in and out of your office, it is critical that your work space looks clean and organized. A clean office space is key to closing deals in person and maintaining functional workplace for the safety of your employees.  Regardless as to whether you have a small or large office building in need of a regular or special deep cleaning, InterKleen wants to help by restoring your business location and making it look great. Trust in InterKleen to care for your office and provide the best commercial cleaning services in West Palm Beach.
Floor Cleaners in West Palm Beach
For a thorough commercial floor cleaning in West Palm Beach, InterKleen is the best company to seek services from. InterKleen is dedicated to providing the best deep cleaning services, especially when it comes to your floors. Proper floor maintenance plays an integral role in how well your office, building or commercial location looks. That's why InterKleen provides a number of floor cleaning services, including:
Polishing
Stripping
Buffing
Sealing
Ceramic tile floor care
Turn to InterKleen for the #1 Cleaning Services in West Palm Beach
Having a clean office, work space or facility is crucial when it comes to maintaining a business. Don't let dirt, grime, and dust accumulate your space and lower your productivity. Let InterKleen help get and keep your West Palm Beach commercial location in great shape. With the best cleaning supplies and a reliable, dedicated cleaning crew, InterKleen proves time and time again to be the best in the industry. Call InterKleen today at 561-732-1818 to discuss a cleaning schedule.