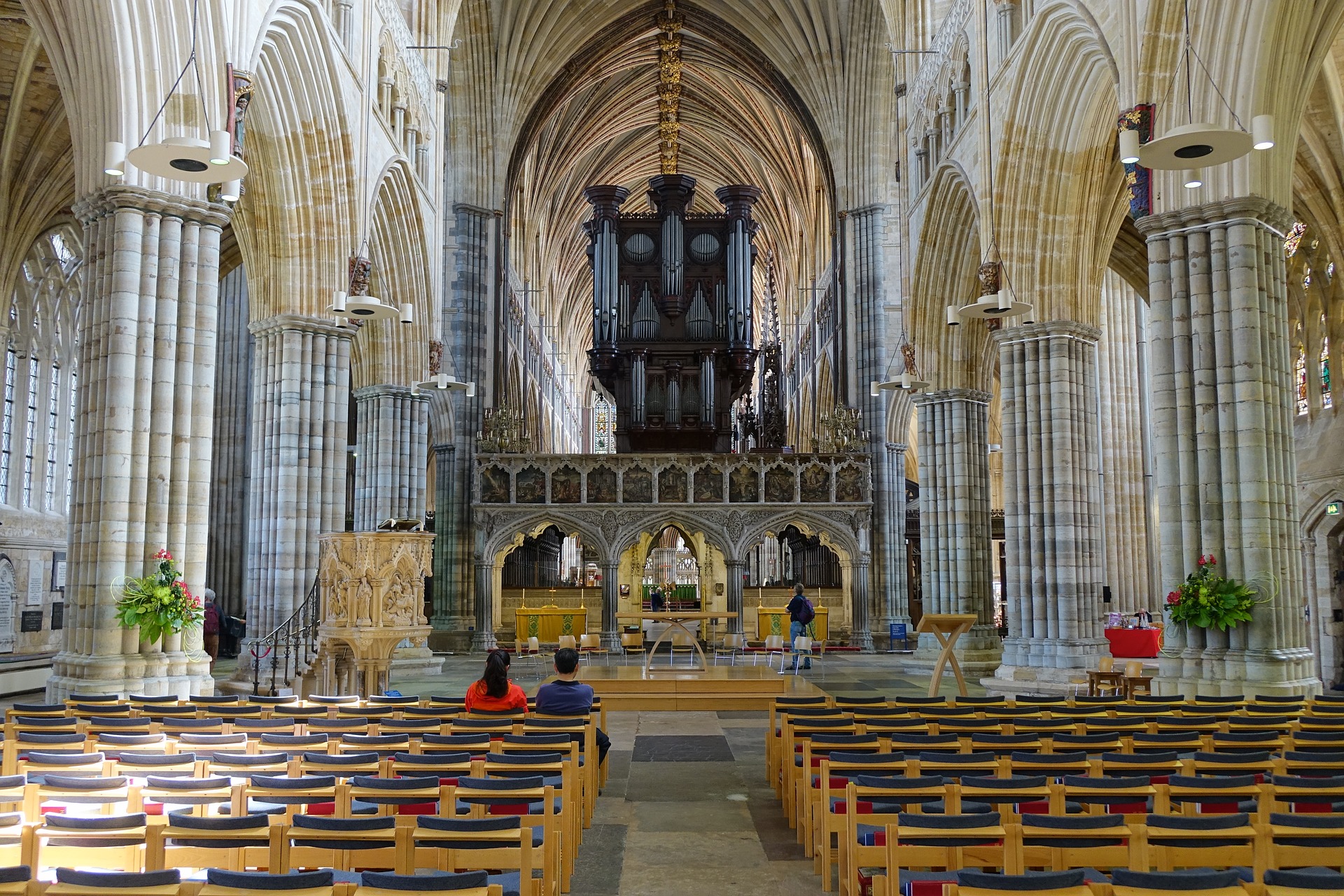 InterKleen specializes in the highest quality commercial building cleaning services and janitorial cleaning services for cleaning churches, synagogues, temples, and other places of worship. We ensure that your building cleaning services are handled in a timely and highly detailed manner.
Churches have a major need for reliable janitorial cleaning services.  A poorly maintained church can be a major turn-off for potential congregants. At InterKleen we want to be your Palm Beach Church cleaning company of choice. Let us help you to be known for always having a clean and inviting atmosphere in your Palm Beach County Church or place of worship.
Boca Raton Church Cleaning Services
Don't let your church become the victim of a non-reliable church cleaning company that operates on a professional level. Some cleaning companies use harsh chemicals that are harmful to the environment and your visitors. At InterKleen we only use eco-friendly cleaning products.
InterKleen's ECO -FRIENDLY Cleaning is Best for your church.
We utilize only ECO-FRIENDLY cleaning products. They are safer for our cleaning crew and also your congregants. Harsh cleaning products will cause eye and skin irritation and sometimes lead to nausea, dizziness, and headaches. We care about our team members and our clients so we will not subject them or you to harsh chemicals that may compromise health and safety.
At InterKleen we employ the latest methods in green cleaning such as microfiber technology, which eliminates the need for chemical cleaning supplies, and even green cleaners. In some cases, water alone and a quality microfiber cloth can eliminate over 99% of bacteria from hard surfaces.
Boynton Beach Church Cleaning
It doesn't matter if it's a small church with a few congregants or a Maga church with hundreds of members, InterKleen has the expertise and personnel to handle any Boynton Beach church cleaning needs. Our skilled cleaning crew is ready to make your place of worship clean, safe, and welcoming to all visitors.  Our eco-friendly cleaning products will make your facilities sparkle while keeping your visitors completely safe. Let InterKleen give your Palm Beach county church the best cleaning service it's ever had.
We offer additional cleaning services for special events such as weddings. We have built our business and reputation on providing the highest quality janitorial services. InterKleen reliably serves local businesses and industries in Palm Beach County since 1996. To find out more about our superior Industrial Park cleaning services in Palm Beach County and the surrounding area, give us a call at 561-732-1818, or contact us to schedule an appointment today.