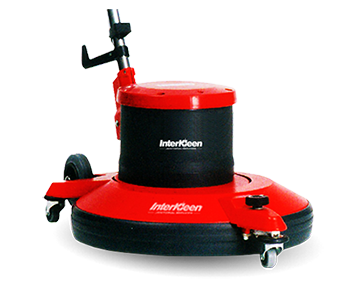 InterKleen provides the best janitorial and commercial cleaning services in Wellington and all other areas of South Florida. If you are in need of cleaning services in Wellington for any kind of commercial or business property, make sure to call InterKleen today!
#1 Wellington Commercial Cleaning Company
Our goal at InterKleen is to keep your Wellington business space, whether it be office space or a retail store as clean as possible. We offer a variety of janitorial services to keep your business clean, no matter what your needs are. We offer everything from floor cleaning to general office cleaning, maintenance and more.
Why Choose InterKleen for all of Your Wellington Janitorial Services?
Our staff is knowledgeable and effective, and we have decades of experience. Combine that with the fact that we utilized the latest in cleaning procedures and technology, and only use the highest of quality cleaning chemicals and products, and you can count on us doing the best job compared to any other Wellington commercial cleaning company.
Janitorial Services in Wellington
InterKleen provides the best Wellington janitorial services of any commercial cleaning company in the area. You can depend on InterKleen for regular cleaning services so that your business always remains clean and well-kept. We provide a wide variety of janitorial services including general custodial services, garbage removal, pressure washing and more. Our janitorial services can also be done after business hours so that you don't have customers and/or employees in the office or building while we are cleaning, and you can come into a clean workplace in the morning.
Office Building Cleaning Services in Wellington
We think it is very important that your office building is cleaned regularly, as it is important to maintain a clean and safe work environment. We handle accounts for all types of offices, from small single offices to entire office buildings and towers. By working with InterKleen, you can rest assured that your work space will be spotless and presentable for your employees and customers.
Expert Floor Cleaning and Maintenance Solutions
Our staff has extensive work experience when it comes to commercial floor maintenance and cleaning solutions in Wellington, FL. We provide floor maintenance services ranging from waxing, to polishing, stripping and more. Regardless of what your floor cleaning needs are, InterKleen wants to be the company to provide these commercial cleaning services to you.
Rather than letting your floors go to the point that they need to be replaced or resurfaced, why not work with a Wellington janitorial company to keep them in good shape! Our floor cleaning solutions ensure that your floors will keep a smooth texture and maintain their shine, while removing grime and dirt from your floors service.
General Commercial Cleaning Services in Wellington
InterKleen wants to be your go-to company for all general commercial cleaning services in Wellington and the surrounding South Florida cities. Regardless of what type of location you need to be cleaned or what cleaning services you need at that location, InterKleen is the best company for you to choose from. our team members are experienced and trustworthy can help keep your church, condominium, business location or any type of commercial property clean. For any and all of your janitorial or commercial cleaning needs in Wellington, call InterKleen today at 561-732-1818!