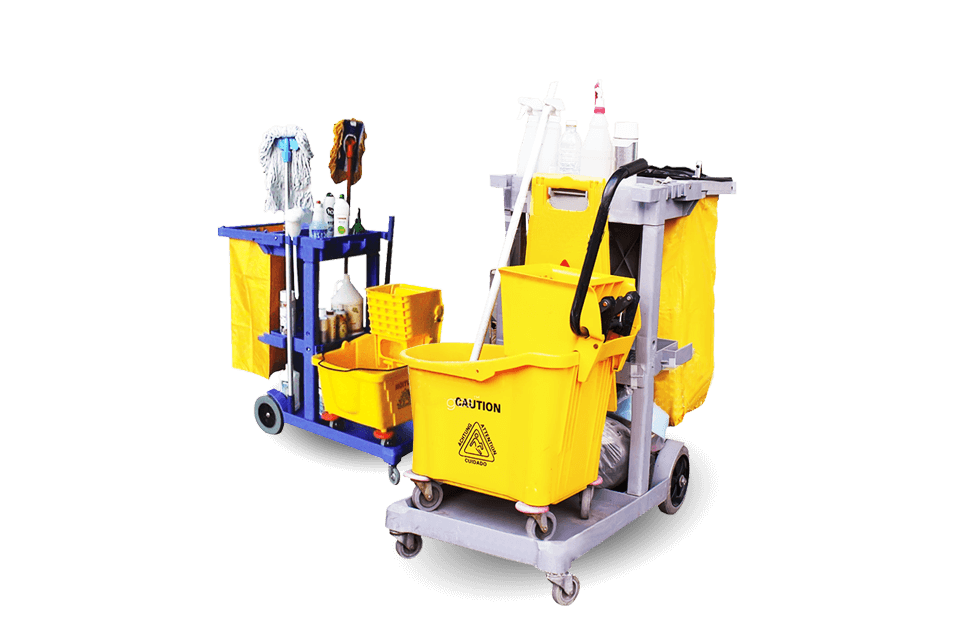 If you are searching for comprehensive office or commercial cleaning services in Boca Raton, then InterKleen is your solution. We provide all of the commercial cleaning services you need in Boca Raton so that you can have a clean and sanitized environment for your business.
Do You Need Commercial Cleaning Services For Your Boca Raton Business?
When you want a professional, reliable, and trusted crew for commercial cleaning in Boca Raton, InterKleen is here at your service. Whether you need a professional floor cleaning, office commercial cleaning service, or janitorial services, InterKleen wants to help. We are knowledgeable and effective when it comes to our cleaning procedures. At InterKleen, we only use the highest quality most trusted cleaning supplies to ensure that your location looks great upon completion of our leading cleaning service.
InterKleen offers janitorial services in Boca Raton so that you can have your business regularly cleaned and well-kept. At InterKleen, we have the most professional, courteous and reliable cleaning team, allowing you to trust in the work performed by all InterKleen team members. From general janitorial and custodial services to pressure cleaning and garbage removal, InterKleen is here to liven up your space and keep your location looking as neat and tidy as it should be.
Being a family-owned business for commercial cleaning in Boca Raton, you can depend on having a considerate and reliable staff perform floor maintenance and cleaning services at your place of business. Regardless as to whether you need floor waxing services, floor polishing, or floor stripping. InterKleen is here to properly assist you!
Instead of letting floors lose their shine and smooth texture, InterKleen wants to clean your floors to keep them well-maintained, smooth and radiant in appearance. There's no greater way of cleaning than with InterKleen. We understand that floors need to be treated properly in order for you to get the best possible results. That's why we have a floor care system that is proven to be effective. When you need floor sealing, floor polishing and buffing, grout cleaning services, floor scrubbing, surface cleaning and ceramic tile floor care in Boca Raton, InterKleen is the best commercial cleaning service to turn to. We want to revamp your floors and make them look fantastic!
At InterKleen, we believe that every office building should be clean and stay clean! That's why we strive to provide the best janitorial cleaning and commercial cleaning in Boca Raton! Whether you have a small office building in need of cleaning services, a school that requires a deep cleaning in each of the classrooms, or a large corporate office needing regular janitorial services in Boca Raton, InterKleen can help. We leave every location looking well-maintained and cleaner than ever. We want each customer to have complete satisfaction with our work! After all, the first impression of visitors, guests, and even other workers or attendees is of the utmost importance! That's why you deserve to have a fresh, beautiful space without any dirt, grime, dust, trash, or waste. Let InterKleen transform your office building, school, medical office, or commercial location in Boca Raton.
Commercial Cleaning Services in Boca Raton
For the best commercial cleaning in Boca Raton, look no further than InterKleen. No matter what type of location you need cleaning, InterKleen is here to take care of all your commercial cleaning needs. We provide the best janitorial services so you can have a safe, clean environment whether its an office space or another commercial building. Our janitorial services in Boca Raton covers churches, condominium associations, or businesses. InterKleen wants to provide the best cleaning service you have ever had.
Trust InterKleen As Your Boca Raton Cleaning Company Of Choice
InterKleen provides the best commercial cleaning and janitorial services in Boca Raton. You won't find any other company with as dedicated, reliable and trustworthy team members as you will from InterKleen! For all of your deep scrubbing, floor maintenance, and facility cleaning needs, you can trust in the cleaning crew at InterKleen. Of all cleaning and commercial janitorial companies in Boca Raton, InterKleen has a reputation for being the #1 preferred choice. Call InterKleen today at
561-732-1818
to schedule your commercial cleaning service.