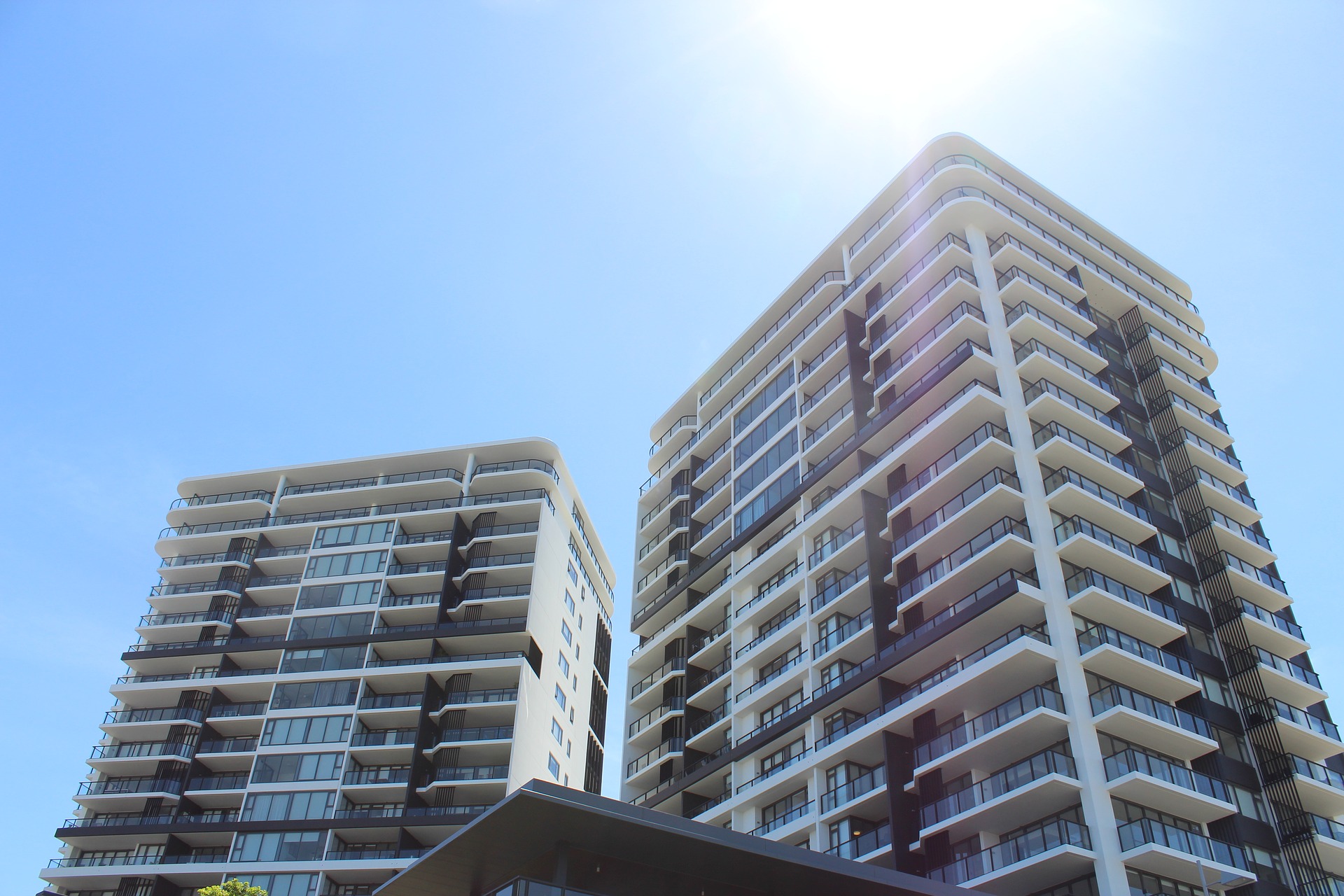 InterKleen is ranked as a top five Florida janitorial services companies with an office building cleaning business built on respect and hard work. As Palm Beach County's premier janitorial services companies we offer condominium association cleaning services.
We provide exceptional cleaning services to the common area of your condominium or apartment complex. InterKleen can take on the responsibility of making that happen on a regular basis with high levels of professional care since 1996. Whether someone is moving in or moving out we will turn your space into a fresh, clean and welcoming environment.
Why Palm Beach Home Owners Associations and Condo Associations  Need Janitorial Services
Most properties need regular maintenance and janitorial services. Both on a day to day basis and over the long term, community spaces and buildings need to be managed and well cared for.
Floors get scuffed, common areas get dirty, and pools collect leaves. With Covid-19 cleaning of common areas is even more important than ever.  Someone has to take care of these tasks to keep the property safe from possible health hazards and looking presentable for the residents and visitors.
Condominium Cleaning and Janitorial Services
InterKleen specializes in cleaning for Condominium Associations, Home Owner's Associations, and other Strata Properties.  We provide janitorial services for common areas, such as lobbies, gyms and fitness centers, pools, restrooms, and clubhouses, etc.,  Our services include general upkeep such as sweeping, mopping, garbage removal, and sanitizing. We specialize in Janitorial services for:
Meeting rooms and conference center
Elevators and stairwells
Cleaning indoor and outdoor common areas
Entryways
Restrooms
Storage areas and loading docks
Fitness center
Lobby and reception area
Parking lots
Pools and decks
Removing garbage and debris from property exterior
Responding to after-hour emergency calls
Best Janitorial Company in Boca Raton
InterKleen is a janitorial service company in Boca Raton. We know it can be difficult to keep your property clean especially with multiple residents coming in and out. Let us handle the workload for you with a customized cleaning plan.  We make it easy for you to maintain clean common areas with affordable cleaning packages.
InterKleen will customize a cleaning package for you that will include professional and reliable HOA Janitorial services to keep your homeowners and residents safe and happy.  Depending on the size of the property we will create a custom care package for you that includes general frequent care, and scheduled deep cleaning.
If your HOA or Condo Association needs reliable Janitorial service then look no further than InterKleen. We have been in business since 1996 and have a track record of proven results. We work with large and small Condo associations to provide them with effective and affordable janitorial and cleaning services in Palm Beach County.
Palm Beach Home Owner's Association Cleaning Company
If you are in need of a Home Owner's Association cleaning company, then InterKleen is the right choice for you. We promise you will not be disappointed. Give us a call today and let us show you how our Palm Beach condominium janitorial services can work for you.
InterKleen is a Boca Raton Commercial Cleaning company and Boynton Beach Commercial Cleaning company. Our main offerings include Janitorial Services, Floor Waxing, Carpet Cleaning, Marble Polishing, Window Washing, Office Cleaning Services, Tile, and Grout Cleaning, and Janitorial Building Maintenance.
To find out more about our superior Condominium Associations Cleaning Services services in Palm Beach Beach and the surrounding area, give us a call at 561-732-1818, or contact us to schedule an appointment today