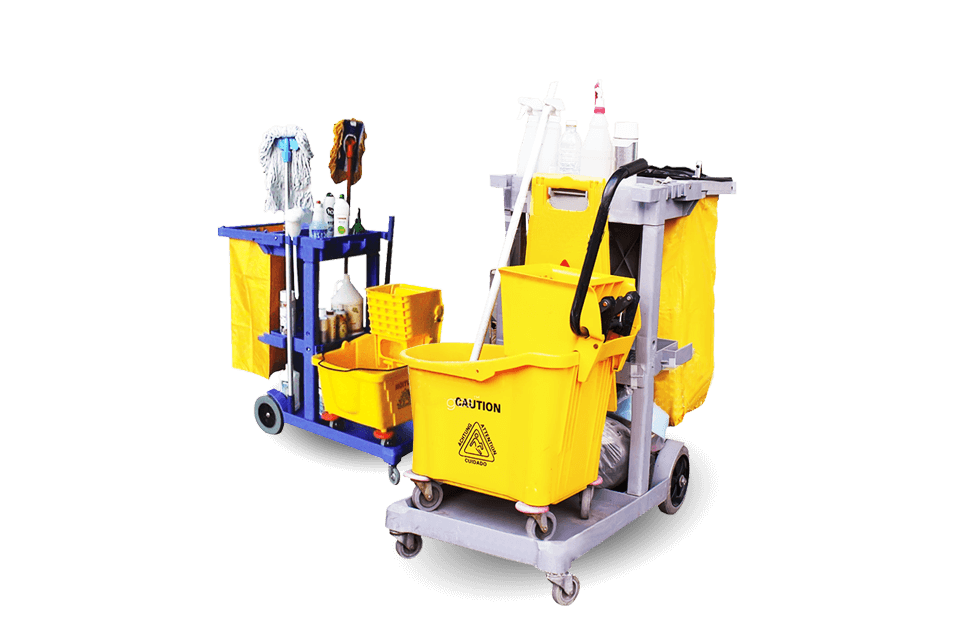 When you need the best looking commercial location, you should seek out the best janitorial and commercial cleaning services in Boynton Beach. InterKleen rises to the occasion by providing exceptional cleaning services, working to make your commercial location better than it has ever looked before. You can depend on the leading staff at InterKleen because all team members are qualified, reliable and dedicated to their work.
Dependable Cleaning Services in Boynton Beach
With an exceptional cleaning crew, InterKleen has proven to be the best cleaning service in Boynton Beach for over two decades! When you need to get your workspace cleaned and ready for the next day, the best company to turn to is InterKleen. We care about the results, which is why we strive for nothing but absolute excellence. From our leading janitorial services to office cleaning to proper floor maintenance, InterKleen is dedicated to providing you with a clean commercial location in Boynton Beach.
What Our Commercial Cleaning Company in Boynton Beach Can do For You
Thanks to our 2+ decades worth of experience, we can promise you that our provided services will guarantee that your facility will become the cleanest it can possibly be.
We here at Interkleen possess a staff of industry professionals who work hard to ensure your satisfaction. And this is because they possess a deep understanding of how important a role hygiene plays in your daily life. Without hygiene that's contributed by cleaning services, your business's productivity can be significantly decreased, patrons will not want to enter your building, and you can lose out on potential revenue. But when you choose us, you'll notice a drastic difference in the atmosphere of your commercial property. And even though it doesn't seem like there's any correlation, trust us when we tell you that a clean setting will make your business thrive.
When you choose us for our commercial cleaning Boynton Beach services, your business setting will become the most hygienic it can possibly be.
The best janitorial services for commercial cleaning in Boynton Beach are offered by InterKleen. We are here to help by getting rid of the dirt, grime, and dust that's cluttering your space. Don't overexert yourself by trying to make your commercial location clean when InterKleen wants to handle all of the dirty work for you. At InterKleen, we are dedicated to providing a safe, clean workspace. It is our job to transform your commercial location into a fresh, new-looking room, office or set up. With the best cleaning supplies and cleaning products on the market, InterKleen is able to clean and transform your workspace.
InterKleen specializes in cleaning office buildings, medical offices, and office space in Boynton Beach. If you spend a good amount of time at your office, why would you want it to be anything but freshly clean on a regular basis? With the help of InterKleen, this can be a reality for you. We are strong in our belief that everybody deserves to be in a clean and safe environment. Let us help you get your office location cleaner than ever and staying that way too!
The floor of your commercial location is key to the atmosphere, so make sure that your floors are clean, well-kept and polished. There isn't any better way to keep your commercial location clean than with the help of InterKleen. We offer a variety of floor cleaning services in Boynton Beach that include deep floor cleaning, waxing services, floor polishing, floor stripping, floor buffing, and ceramic tile floor care. At InterKleen we make it a point to provide exceptional work in all the services we offer because we know that a room is only as clean as the quality to which it is cleaned! We work hard to get you the results you want and when it comes to our floor maintenance and floor cleaning services in Boynton Beach, we are proud to know that our customers are always satisfied.
All Around Commercial Cleaning Services
There's no job too large or too small that InterKleen won't do for you. No matter the difficulty, we are committed to creating a clean commercial space for you. Our commercial cleaning services are designed to get that clean atmosphere you want for your commercial location. The commercial cleaning services provided by InterKleen are extended to office buildings, schools, medical offices, churches, condominium associations, and more commercial locations. Regardless as to the type of location you need to be cleaned, InterKleen is here to support you by cleaning your location and making your life easier.
The Benefits of Our Commercial Cleaning Services in Boynton Beach
With our provided commercial cleaning service in Boynton Beach, you'll gain a myriad of benefits. The most advantageous of these, however, include:
Healthier Working Environment & Improved Employee Morale
The general business industry has come a long way from a time when the work environment wasn't maintained properly. Now in the modern age, hygiene is recognized as a highly important factor in a business setting. And as a result of this recognition, professional and expert cleaning companies are in high demand. Which is why Interkleen always does its best to remain on top.
Being one of the top commercial cleaners in Boynton Beach, we often work hard as we're aware of the significant effect a healthier work environment has on occupants. A healthy setting, in general, can cause occupants to be more uplifting and it also increases their performance in their near day-to-day functions. So as a business owner, you can guess just how well your employees can work in a hygienic setting.
By choosing to hire a commercial cleaning company in Boynton Beach, you'll be able to demonstrate to your employees that as a business owner, you're willing to invest in time and resources in order to provide them with a hygienic and healthy working environment. And because of this, your employees will feel cared for and proud to be going to work.
Flexible Scheduling
Being a commercial cleaning Boynton Beach service provider, we understand that not everybody will require cleaning at certain times of the day. Because of this, we've designed our scheduling to be very flexible and tailored to just about everybody's needs.
If you need our commercial cleaning services in Boynton Beach to be provided to you after business hours, we are willing to do that for you. Or if you wish for us to come during a time of the day when you're company isn't too busy, we can also do that as well.
No matter the time you require commercial cleaning in Boynton Beach, we can help you.
Save Money
With our commercial cleaning services in Boynton Beach, we can help you save tremendous money. You won't have to waste your own time trying to look for and hire a janitor and training them when you can just hire a cleaning service instead. As a result, you'll have time to focus on other areas of your business instead.
Turn to InterKleen, The Best Boynton Beach Cleaning Service
As the leading commercial cleaning and janitorial service in Boynton Beach, InterKleen is prepared and equipped with the necessary knowledge for cleaning effectively. The finished result of our cleaning services in Boynton Beach will leave you feeling impressed. Let InterKleen help you out by cleaning your commercial location today. Call now at 561-732-1818 to discuss a janitorial or commercial cleaning schedule.