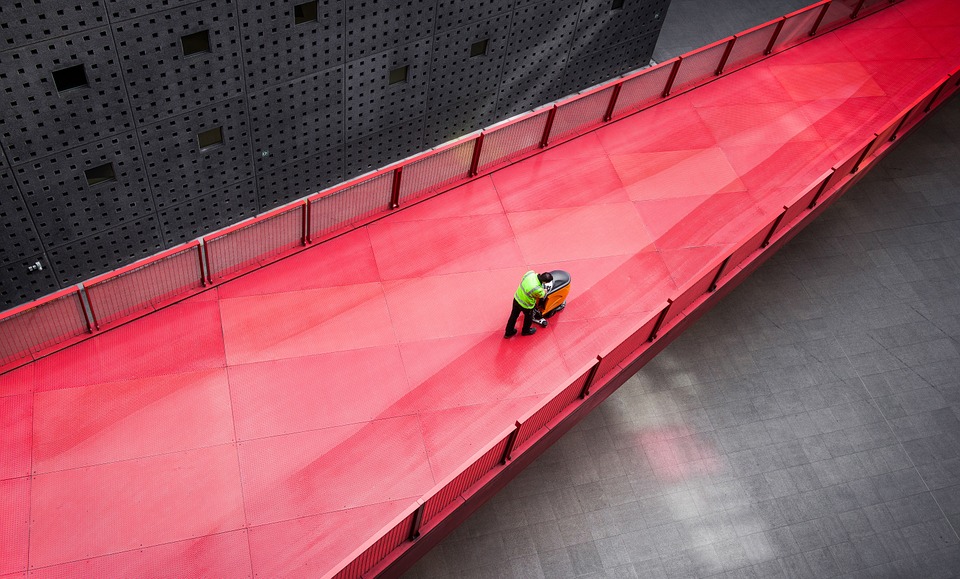 InterKleen has offered a variety of floor cleaning services in Palm Beach County since 1996. Our comprehensive methods for professional cleaning at InterKleen are based off a combination of advanced technology, innovative products, and professional experience. Our janitorial cleaning services and commercial cleaning services have allowed our team at InterKleen to consistently have a great reputation. Prior cleaning services the team at InterKleen has handled include church cleaning services, condominium associations cleaning services, schools cleaning services and medical facilities cleaning services.
Professional Floor Waxing & Cleaning Services
With great experience and a team of experts for commercial floor cleaning, InterKleen understands the importance of keeping your floors glossy, clean, fully professional and presentable. Our floor waxing services will help to maintain the appearance of your professional workspace while allowing for it to look remarkably clean. InterKleen's commercial cleaning floor services will allow for the removal of old wax layers and grime. This is done by using a system that was designed to protect the glossy finish of your floor.
Why Choose InterKleen for A Floor Waxing & Professional Cleaning?
There is no better cleaning company to turn to other than InterKleen. The team at InterKleen is simply dedicated to providing you with the most stunning floors. We believe in a beautiful appearance, and that is exactly what we work to keep when we provide cleaning services to businesses. When you need a professional floor waxing and commercial cleaning for your business, turn to InterKleen!