Are you tired of seeing dull and worn-out floors? Do you struggle with stubborn stains, scratches, and scuff marks that persist despite your cleaning efforts? It may be time to consider the expertise of professional floor stripping services.InterKleen boasts a team of experienced cleaning professionals specializing in floor stripping services, reviving your flooring's original shine and luster.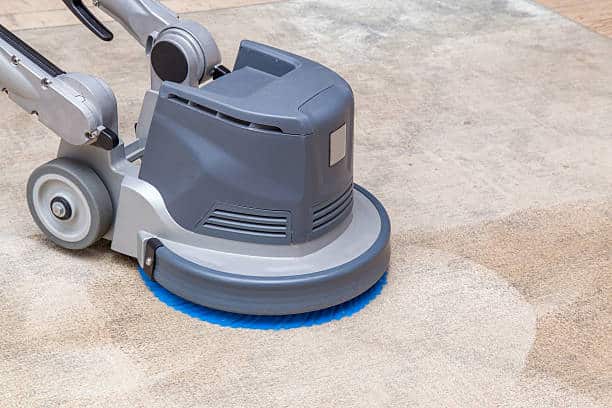 We understand that your floors represent a substantial investment, and we take extra care to use only top-quality materials and equipment for our floor stripping services. Our team comprises highly trained technicians with years of experience in the industry. We pride ourselves on our meticulous attention to detail and ensure that every part of your flooring is thoroughly cleaned and restored.
We'll work collaboratively with you to identify your needs and design a plan that meets your budget and timeline. Whether you have tile, hardwood, or carpet floors, we possess the skills to strip and restore them to their former glory. We demonstrate our commitment to quality and customer satisfaction in everything we do. We take the time to listen to our client's needs and strive to exceed their expectations. For the best floor stripping services in Davie, choose InterKleen.
What Floor Stripping Can Do For Your Business
Owning a business in Davie means you understand the importance of maintaining a safe and clean workplace. Over time, your floors can accumulate layers of dirt, grime, and old wax, which not only detract from the appearance of your business but also pose a safety risk to your employees and customers. Fortunately, InterKleen's floor stripping services can help.
Our team of experts uses top-of-the-line equipment and techniques to strip away the buildup on your floors, leaving them looking clean, bright, and safe to walk on. Not only will this improve the appearance of your business, but it will also reduce the risk of slips and falls, protecting your employees and customers from harm.
With InterKleen's floor stripping services, your office floors can look brand new, free from scuffs, stains, and other imperfections. This can have a significant impact on the overall appearance of your business, making a positive impression on customers and clients.
Whether you run a restaurant, retail store, or hotel, our floor stripping services can help you maintain a safe, slip-resistant surface that is suitable for your business's specific needs. Don't wait until accidents happen – contact InterKleen today for a free estimate and to learn more about our Davie floor stripping services.
The InterKleen Difference
InterKleen is a premier provider of floor stripping services that go above and beyond the competition. With over 20 years of experience servicing Davie and the surrounding areas, we have established ourselves as a trusted name in the industry. Our team of highly trained technicians is equipped with the latest equipment and premium products to ensure that your floors are stripped of all unwanted coatings and residues, restoring them to their original luster.
We always pride ourselves on delivering exceptional customer service from start to finish. Our friendly and knowledgeable staff is always available to answer any questions you may have about our Davie floor stripping services. We take a personalized approach to our work, listening carefully to your needs and tailoring our services to meet your specific requirements. We understand the importance of minimizing disruptions to your daily operations, and we will work closely with you to ensure that the floor stripping process is carried out efficiently and effectively.
Choose InterKleen for all of your floor strippings needs in Davie and experience the difference that our commitment to quality and customer service can make.
Where We Provide Lake Worth Floor Stripping
At InterKleen, we take pride in delivering top-notch floor-stripping services to commercial buildings in Davie. Our team of highly trained technicians has extensive experience working in a wide range of environments, such as:
Office Spaces

Healthcare Facilities

Educational Institutions

Religious Establishments

Residential Complexes
We acknowledge that every flooring type requires a tailored approach to cleaning, and we take the time to understand the unique cleaning requirements of each building. Whether your floors are made of tile, vinyl, hardwood, or any other material, we possess the knowledge and skill to provide an exceptional floor stripping service. When you partner with InterKleen, you can be confident that you are receiving unparalleled commercial floor stripping services in Davie.
Get Floor Stripping Services That Your Business Needs
If you're looking for a professional and reliable floor stripping service in Lake Worth, look no further than InterKleen. Our experienced technicians are equipped with the latest tools and techniques to strip and refinish any type of flooring, from hardwood to tile and everything in between. We understand that your floors are a valuable investment, so we take the utmost care to ensure that they are stripped and refinished to perfection. Contact us today to schedule a consultation and let us help you restore the beauty of your floors.