If your business is in need of professional floor stripping services in Delray Beach, look no further than InterKleen. Our team of experienced professionals is committed to delivering exceptional results that exceed your expectations. We have been providing top-quality cleaning services to commercial clients throughout South Florida for many years. We have been able to garner a reputation for being the most reliable and trusted cleaning company in the area.
We understand that every floor type requires unique care and attention, which is why we use only the best equipment and techniques to ensure your floors are stripped and cleaned to the highest standards. Our team is fully trained and certified in floor stripping and can handle any type of flooring, from hardwood to tile and everything in between. We also use eco-friendly and safe cleaning products to ensure the health and safety of your family, employees, or customers.
InterKleen is the go-to company for floor stripping services in Delray Beach. Our team works quickly and efficiently to minimize disruption to your daily routine, ensuring that your floors are stripped, cleaned, and ready for use in no time. We're dedicated to providing exceptional customer service and ensuring that our clients are 100% satisfied with the work we do. We take pride in our work and stand behind our services, offering a satisfaction guarantee for every job we undertake. So why wait? Contact InterKleen today to learn more about our Delray Beach floor stripping services and how we can help you achieve the clean and shiny floors you've always wanted.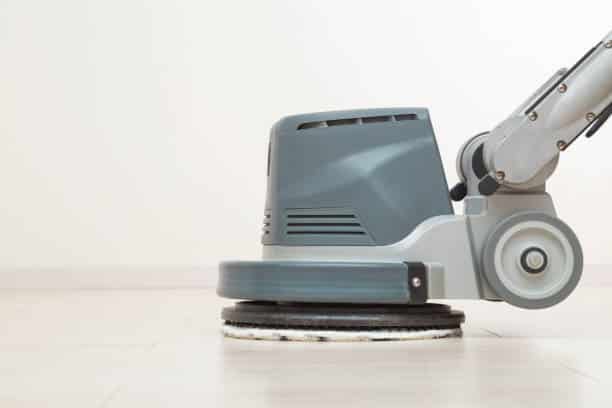 What Floor Stripping Can Do For Your Business
Floor stripping is a vital process for businesses in Delray Beach to maintain their floors and ensure they remain in good condition. Over time, floors can accumulate dirt, grime, and scratches which can make them look dull and unattractive. This can be a major turn-off for customers and employees alike, which is why floor stripping is so important. Stripping the floors involves removing the old wax or finish from the surface of the floor and replacing it with a new coat of wax or finish. This not only gives the floor a new lease of life but also protects it from future damage.
For businesses in Delray Beach, floor stripping can be particularly important as the area sees high foot traffic and weather conditions can be harsh. With the right floor stripping techniques, businesses can keep their floors looking great and ensure they are safe for customers and employees to walk on. Businesses can maintain a clean and professional appearance, which can help to attract new customers and retain existing ones.
Floor stripping for businesses in Delray Beach can also help to extend the lifespan of the floors. By removing the old wax or finish and replacing it with a new coat, the floors are protected from damage and wear and tear. This can save businesses money in the long run by avoiding the need for expensive repairs or replacements. 
The InterKleen Difference
InterKleen stands out from other businesses in the floor stripping industry because we are committed to quality and attention to detail. Our company uses state-of-the-art equipment and eco-friendly products to ensure that every job is done efficiently and safely. Our team of experienced professionals undergoes rigorous training to stay up-to-date with the latest techniques and industry standards, ensuring that customers receive the best possible service. InterKleen takes pride in its work and always strives to exceed its customers' expectations.
When it comes to selecting a floor stripping service in Delray Beach, you can trust InterKleen to get the job done correctly. InterKleen has been serving the Delray Beach community for years and has established a strong reputation for providing exceptional service at an affordable price. InterKleen is fully licensed and insured, providing customers with peace of mind that their property is in safe hands. Whether it's for a commercial or residential property, InterKleen has the expertise and resources to deliver outstanding results that customers can rely on.
Where We Provide Delray Beach Floor Stripping
We provide high-quality floor stripping services for a wide range of commercial buildings in Delray Beach. Our experienced team of professionals has the expertise and equipment necessary to handle floor stripping projects for various types of facilities, including but not limited to:
Office Buildings

Medical Facilities

Schools

Churches

Condominiums
Whether you have tile, concrete, or any other type of flooring, we have the knowledge and tools to safely and effectively remove the old finish, leaving your floors clean and ready for a new coat of wax or finish.
Get Floor Stripping Services That Your Business Needs
At InterKleen, we are committed to providing top-notch floor-stripping services to our customers in Delray Beach. Our team of experienced professionals uses the latest techniques and equipment to ensure that your floors are stripped efficiently and effectively. We understand that floor stripping can be a daunting task, but with our expertise, we can guarantee that the job will be done to the highest standards. If you have any questions or would like to schedule a consultation, please don't hesitate to contact us. Our friendly and knowledgeable staff are here to assist you every step of the way. Let InterKleen take care of your floor stripping needs in Delray Beach today.