Every commercial business can benefit from having its floors polished. Floor polishing can help make your commercial space appear new, clean, and professional. It's important that your commercial area looks good at all times and is safe for everyone that walks on them. InterKleen's years of experience can guarantee that your commercial space has never looked better. Instead of searching for "floor polishing near me", rely on the experts at InterKleen.
We understand that you want your area to look as good as possible. That's why we use the best environmentally friendly cleaning products and the right equipment that will leave your floors cleaner than ever before. Our goal is to create a good and long-term relationship with our clients so we can keep your floors shining all year.
Best Floor Polishing Near Me
One of the many services we offer includes commercial floor polishing. Making sure that your floors are properly cleaned and polished can have a huge impact on what people think about your space. Nothing speaks louder than the first impression, so your space should be one of the many things that help your business succeed.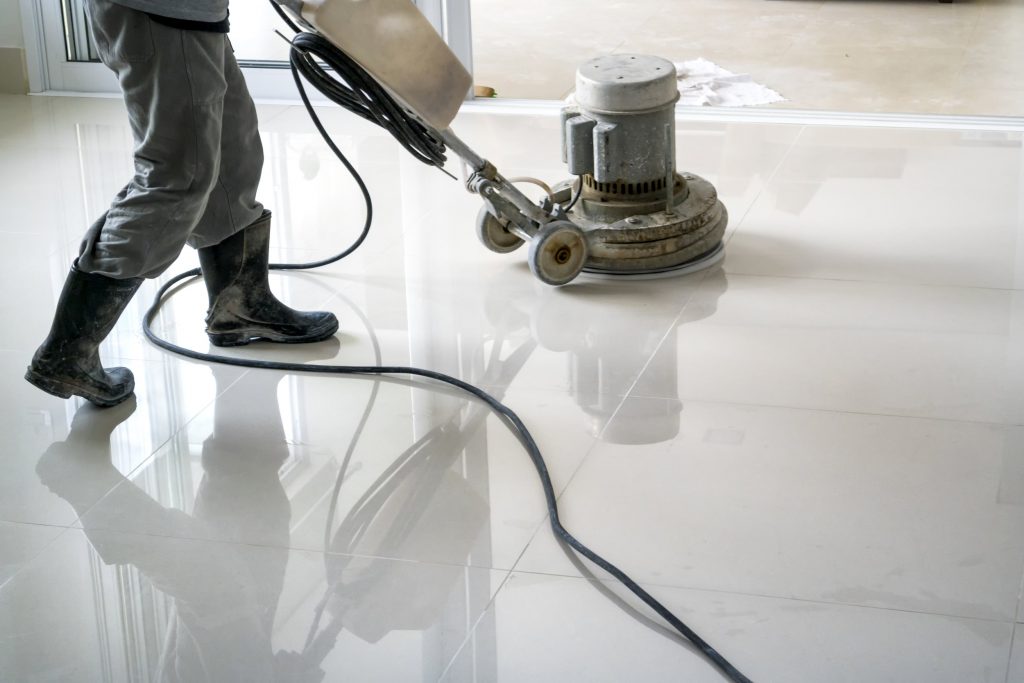 Our amazing team of cleaning professionals will make sure that your floors are protected from dirt, scratches, and wear and tear. Using our proven processes, we'll make sure you are satisfied with your floors. No other cleaning company that offers "floor polishing near me" will be able to provide the same level of service as we can.
InterKleen specializes in floor polishing services for:
Commercial Office Buildings

Industrial Warehouses

Schools

Hospitals / Medical Facilities 

Churches

Condominiums 

And More!
The InterKleen Difference
At InterKleen, we focus on exactly what you want to be cleaned. That's what makes our cleaning process so thorough and detail-oriented. We understand that the area we are cleaning is the place where you conduct business and make your living. This is why we make sure that everything we do is done exactly the way you want it, especially with our floor polishing service. 
No one wants to walk on dirty, sticky, and unkempt floors. It leaves a bad image in people's minds and can turn people off from going somewhere completely. When you use our floor polishing services, we'll make sure to leave you with floors that look high-quality and clean. 
Get Floor Polishing Near Me Now
There is no better way to keep your floors polished and clean than with InterKleen. We specialize in floor polishing and janitorial services and we will make sure to leave you with the best results possible. For more information about our floor polishing or other services we offer, contact InterKleen today!