Floor Stripping Services in Lantana
Are your floors losing their shine and appeal? Are you dealing with stubborn blemishes, scuffs, and unsightly scratches that resist your cleaning efforts? Look no further than InterKleen, the ultimate solution for top-tier floor stripping services in Lantana. Our trained team of cleaning specialists is well-versed in the intricacies of restoring your floors to their former glory.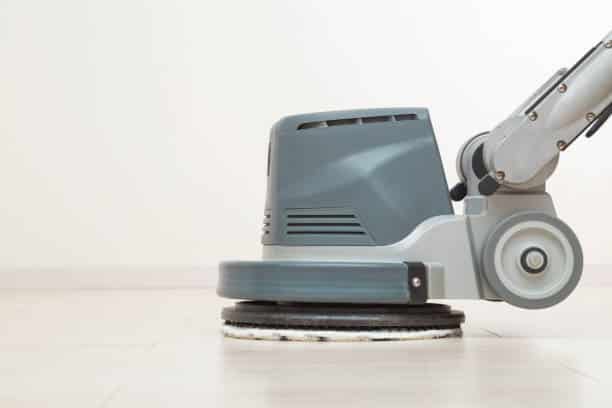 Quality is at the heart of InterKleen's floor stripping services. We spare no expense when it comes to using premium-grade materials and state-of-the-art machinery. Our team consists of seasoned technicians who have honed their skills over years of hands-on experience. We are committed to intricate workmanship, ensuring that every nook and cranny of your flooring is meticulously cleaned and impeccably restored.
Our approach is rooted in understanding your unique requirements and financial considerations. Whether your floors are adorned with elegant hardwood, tiles, or carpeting, we possess the skills to expertly strip and restore them to their former glory. Our dedication to excellence and client contentment shines through in every aspect of our service. We're here for your needs, going above and beyond to exceed your expectations. Elevate your space with InterKleen, the leader in floor stripping services in Lantana.
What Floor Stripping Can Do For Your Business
InterKleen recognizes the importance of floor stripping for local businesses in Lantana. Over time, floors can accumulate dirt, grime, and aged wax, diminishing their appeal and potentially endangering the well-being of employees and patrons alike. Our team of professionals specializes in top-tier floor stripping services, eliminating these layers of buildup. This restoration process not only revives the floor's appearance but also ensures a secure and vibrant space for foot traffic.
The benefits of our floor stripping service extend beyond safety – they encompass aesthetic enhancement as well. No more dealing with scuffs, blemishes, and other imperfections as our stripping process brings new life into your flooring. The transformation is remarkable, giving rise to a space that produces freshness and professionalism. This contributes to an inviting and clean setting that invites impressive experiences for every visitor to your business.
The InterKleen Difference
InterKleen, your trusted partner for janitorial solutions in South Florida, brings you over two decades of expertise. Our proven track record and commitment to excellence set us apart as leaders in the industry. When it comes to superior floor stripping services in Lantana and beyond, InterKleen stands at the forefront.
At InterKleen, we take pride in going the extra mile for our clients. Our team of skilled technicians is not only well-versed in cutting-edge floor stripping techniques but is also dedicated to using the finest equipment and eco-friendly products. When you choose us, you're choosing a partner that's committed to delivering remarkable results, leaving your floors looking brand new.
When you partner with InterKleen for your floor stripping needs in Lantana, you're choosing excellence, reliability, and a commitment to your satisfaction. We're not just a service provider; we're your allies in maintaining a pristine and welcoming environment that leaves a lasting impression.
Where We Provide Lantana Floor Stripping
We specialize in top-tier floor stripping solutions tailored for a wide array of commercial establishments situated in the vibrant community of Lantana. Our adept team of professionals possesses extensive experience in executing floor stripping services across a diverse spectrum of settings, encompassing:
Corporate Offices and Workspaces

Healthcare Facilities and Medical Centers

Educational Institutions and Schools

Places of Worship and Spiritual Centers

Residential Condominiums and Apartments
Recognizing the distinct requirements of various flooring materials, we implement a customized approach, ensuring optimal results for each unique space. From elegant tile floors to durable vinyl surfaces, pristine hardwood installations, and more, our proficiency encompasses the full spectrum of flooring types. Rely on InterKleen to fulfill your commercial floor stripping demands in Lantana with unwavering expertise.
Get Floor Stripping Services That Your Business Needs
If you're looking for a professional and reliable floor stripping service in Lantana, look no further than InterKleen. Our experienced technicians are equipped with the latest tools and techniques to strip and refinish any type of flooring, from hardwood to tile and everything in between. We understand that your floors are a valuable investment, so we take the utmost care to ensure that they are stripped and refinished to perfection. Contact us today to schedule a consultation and let us help you restore the beauty of your floors.