Medical Facility Cleaning in Plantation
As a medical office owner or manager in Plantation, Florida, it is vital that the well-being and safety of both your patients and staff are a top priority. A poorly maintained and unsanitary facility not only turns patients away but also poses a significant health hazard. This is where InterKleen comes in to help. We are a professional cleaning company that specializes in medical office cleaning in Plantation, Florida. Our mission is to ensure that your facility is spotless and free of harmful bacteria and germs.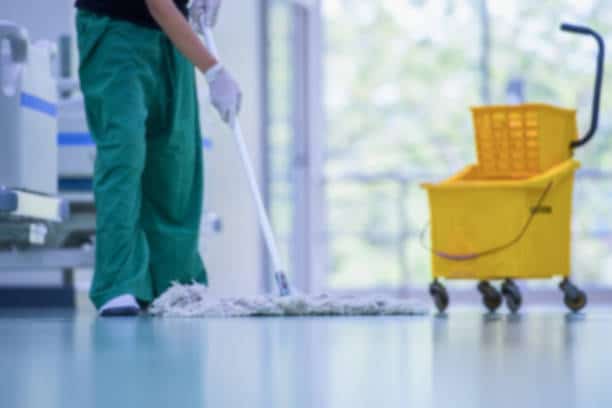 Our team of skilled cleaners strictly adheres to guidelines set by OSHA, AAAHC, AORN, and the CDC to guarantee that our cleaning methods are thorough and efficient. We take great care in ensuring that every inch of your medical office is cleaned and sanitized to perfection, leaving no room for bacteria or germs to prosper. By choosing InterKleen for your medical office cleaning needs in Plantation, you can have peace of mind knowing that your facility is as clean and safe as it can be.
Doctor Office Cleaning Services in Plantation
Many Plantation-based medical practices have opted out of hiring professional cleaning services in order to save on expenses. However, this decision often leads to office staff, such as doctors and nurses, being tasked with cleaning duties. It's understandable that these professionals want to cut costs, but it's important to remember that they are not trained cleaners and should not be expected to assume these responsibilities. Organizations such as OSHA, AAAHC, AORN, and CDC all recommend utilizing professional cleaning services to ensure a safe and sanitary medical facility. InterKleen is a specialized cleaning company that offers top-notch cleaning services for medical offices in Plantation and the surrounding areas. By choosing InterKleen, you can rest assured that your medical office will be kept to the highest standards of cleanliness and hygiene.
Medical Facility Janitorial Service in Plantation
As the healthcare industry undergoes constant advancements and encounters new obstacles on a daily basis, it is vital to have a cleaning company that can adapt to these shifting conditions and offers comprehensive cleaning solutions. InterKleen has been in the medical facility cleaning industry for over two decades, possessing the knowledge and proficiency required to successfully clean a wide range of medical establishments. These establishments include:
Assisted Living Communities

Medical Clinics

Dental Practices

Detoxification Centers

Laboratories

Pharmacies

Rehabilitation Centers

Veterinary Clinics
InterKleen fully comprehends the significance of adhering to the various regulations and protocols that go into providing a thorough cleaning experience at your medical facility. We place a strong emphasis on training our staff to fully grasp medical-grade facility cleaning.
Plantation Medical Facility Cleaning
We pride ourselves on providing exceptional cleaning services for medical facilities in Plantation. Whether it's a sprawling network of buildings or a single office, our team is dedicated to ensuring that every high-touch surface is spotless and sanitized. From patient rooms and operating rooms to common areas, bathrooms, cafeterias, waiting rooms, and treatment rooms, we leave no stone unturned in our quest for cleanliness.
Plantation Cleaning Services for Physician Offices
As a physician, you understand the importance of maintaining a clean and sanitary environment for your patients. However, finding a cleaning service that fully understands the unique needs of a medical office can be a daunting task. Many cleaning companies lack the expertise and resources to effectively disinfect and sanitize a physician's office, leaving behind harmful bacteria and germs. That's where InterKleen comes in to save the day. We have a specialized approach to medical facility cleaning and possess the necessary knowledge and experience to effectively disinfect high-contact areas and other crucial parts of your office.
When you choose InterKleen, you can rest assured that your office will be spotless and sanitized by the end of the workday, providing a safe and healthy environment for your patients. Our professional and reliable cleaning services are located in Plantation, making us the premier choice for medical facility cleaning.
Medical Cleaning Services in Plantation
InterKleen is your solution for medical facility cleaning in Plantation. Each of our professional cleaning staff members is trained with OSHA, AAAHC, AORN, and CDC cleaning guidelines in mind. If you're looking for a cleaning service that will clean your medical office correctly, call us at  561-732-1818 or visit our contact page.