Medical Facility Cleaning in Tamarac
Are you a medical office owner or manager in the city of Tamarac, Florida? If so, it is crucial that you prioritize the cleanliness and sanitation of your facility in order to protect the health and safety of both your patients and staff. A dirty or unsanitary medical office is not only unappealing to patients, but it can also pose serious health risks. That's where InterKleen comes in. We are a professional cleaning company that specializes in medical office cleaning in Tamarac, Florida, and we are committed to ensuring that your facility is free from bacteria and germs.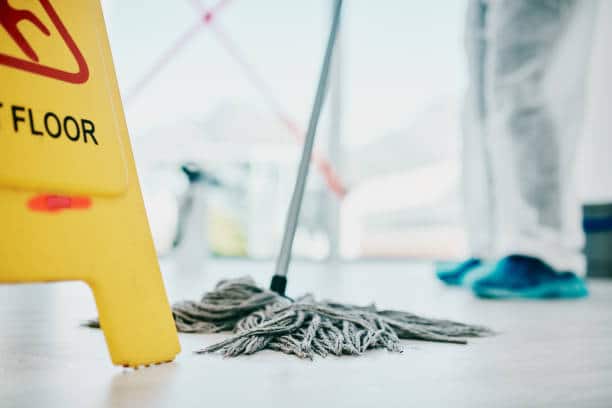 Our team of experienced cleaners follows all necessary guidelines, including those outlined by OSHA, AAAHC, AORN, and the CDC, to ensure that our cleaning practices are thorough and effective. We take great care in ensuring that every inch of your medical office is properly cleaned and sanitized, leaving no room for bacteria or germs to thrive. When you choose InterKleen for your medical office cleaning needs in Tamarac, you can rest assured that your facility will be as clean and safe as possible.
Doctor Office Cleaning Services in Tamarac
There are currently a number of doctors' offices and physicians in the Tamarac area that have decided to forego professional cleaning services in an effort to cut down on monthly costs. However, this decision often results in the cleaning responsibilities being placed on the shoulders of the doctors, nurses, and other staff members of the office. While it is understandable that these professionals may want to save money, it is important to recognize that the staff at a doctor's office are not cleaning experts and should not be expected to perform these duties. In fact, the Occupational Safety and Health Administration (OSHA), the Accreditation Association for Ambulatory Health Care (AAAHC), the Association of periOperative Registered Nurses (AORN), and the Centers for Disease Control and Prevention (CDC) all recommend the use of professional cleaning services in order to maintain a clean and safe medical facility. InterKleen is a professional cleaning service that is specifically trained to provide premium medical office cleaning services to all medical facilities in the Tamarac area and beyond. By choosing to work with InterKleen, you can be confident that your medical office is being cleaned to the highest standards of hygiene and cleanliness.
Medical Facility Janitorial Service in Tamarac
As the medical industry continuously evolves and faces new challenges on a daily basis, it is essential to have a cleaning company that can adapt to these changing conditions and provides thorough cleaning services. InterKleen has been in the medical facility cleaning business for over 20 years, meaning we have the experience and expertise necessary to effectively clean a variety of medical facilities. These facilities include:
Assisted Living Facilities

Clinics

Dentist Offices

Detox Centers

Labs

Pharmacies

Rehab Facilities

Veterinary Offices
InterKleen fully understands the importance of following the different regulations and procedures that go into providing a meaningful cleaning experience at your medical facility. We place a great emphasis on training our staff to fully understand medical-grade facility cleaning. 
Tamarac Medical Facility Cleaning
At InterKleen, we offer top-notch medical facility cleaning services in Tamarac for both large networks of buildings and small single offices. Our team is dedicated to ensuring that all high-touch surfaces are thoroughly cleaned and sanitized, including:
Patient Rooms

Operating Rooms

Common Areas

Bathrooms

Cafeterias

Waiting Rooms

Treatments Rooms
Tamarac Cleaning Services for Physician Offices
As a physician, you know firsthand how challenging it can be to find a cleaning service that understands the unique needs of a medical office. Many companies simply don't have the expertise or resources to properly clean and sanitize a physician's office, leaving behind bacteria and germs that can compromise patient care. That's where InterKleen comes in. We specialize in medical facility cleaning and have the knowledge and experience to properly disinfect high-contact areas and other key areas of your office. 
When you choose InterKleen, you can trust that your office will be thoroughly cleaned and sanitized by the end of the workday, ensuring a safe and healthy environment for your patients. Located in Tamarac, we are the go-to provider for reliable and professional medical facility cleaning.
Medical Cleaning Services in Tamarac
InterKleen is your solution for medical facility cleaning in Tamarac. Each of our professional cleaning staff members is trained with OSHA, AAAHC, AORN, and CDC cleaning guidelines in mind. If you're looking for a cleaning service that will clean your medical office correctly, call us at  561-732-1818 or visit our contact page.